"Awesome. Quirky, serious and very well written. Multiple viewpoints meld nicely. No zombies, but effects on humans about the same. Very nice change of pace with great descriptions and story line."  – Amazon Review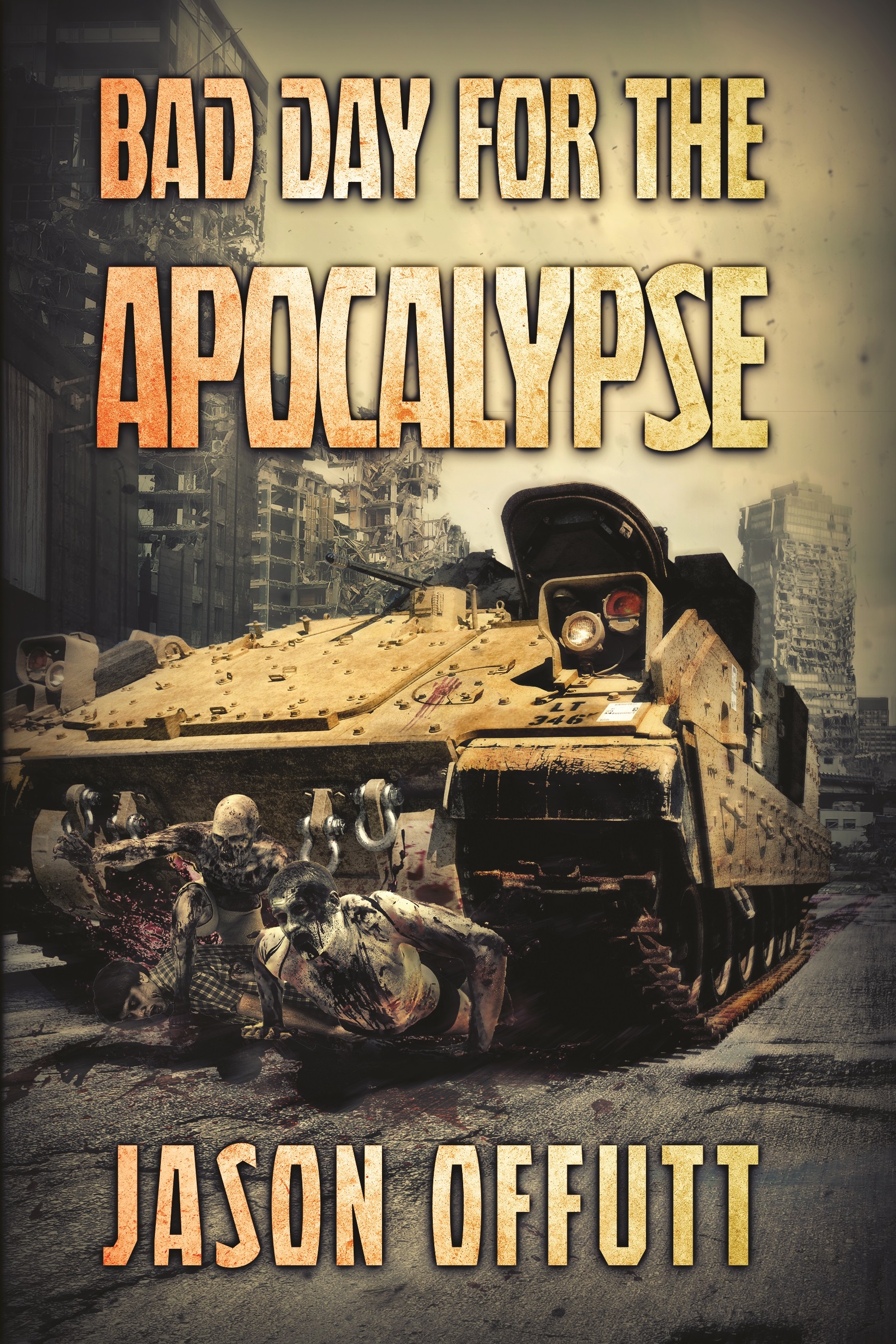 Watching the world die sucks.
Waitress Nikki Holleran is having a bad summer. Dying father, college struggles, people calling in sick from work. But when a restaurant patron vomits blood and collapses at her feet, she realizes this bad summer might get worse.
A revolutionary antidepressant, Ophiocordon, gives its users an immediate euphoria that sails with them until their next hit. The pharmaceutical industry says Ophiocordon is perfectly safe, but is it? A mystery illness people call The Piper linked to Ophiocordon has appeared across the globe. The Piper kills its users, but that doesn't stop them from walking.
While Nikki, mechanics Doug Titus and Terry Jenkins, and spoiled college girl Jenna Mullins drive north to find a safe place to ride out the apocalypse, unhinged Maryanne Davies and her collection of psychopaths are on their way north too, toward a deadly rendezvous none of them suspect.
Jason Offutt's latest novel, "Bad Day for the Apocalypse", is available now at amazon.com in Paperback and Kindle editions.